Order Issue Five At Diamond Previews.
Keeping the old-school comic antics in full swing – Issue five is an instant collector's issue as it's our first issue in our new twenty-four-page comic size format and the first appearance of The Brooding Muse herself!
We are still keeping the black and white interior antics going and the comic will transport you right back to the late 70's early 80's moxie and mojo with its newsprint look and feel.
So, why? The Brooding Muse itself is a vast universe of killers all under the sway of ruthless enforcer The Brooding Muse – who, if you read The Brooding Muse Magazine, issues one through four – has vanished.
Cherry Bomb Comics LLC will be producing all of our comic series as separate comics all in twenty-four page, old-school comic format. Each series has at it, holding their own, and develops simultaneously with our flag-ship title The Brooding Muse – all occurring simultaneously in the world of The Brooding Muse.
And if you haven't checked out any of our series head back to our Read First Issues page and – yep read some first issues! and join our community by signing up to our newsletter. There is a LOT going on in the world of The Muse and the more we find people discuss it, the more interpretations open up on it and it's awesome!
Jenny and PJ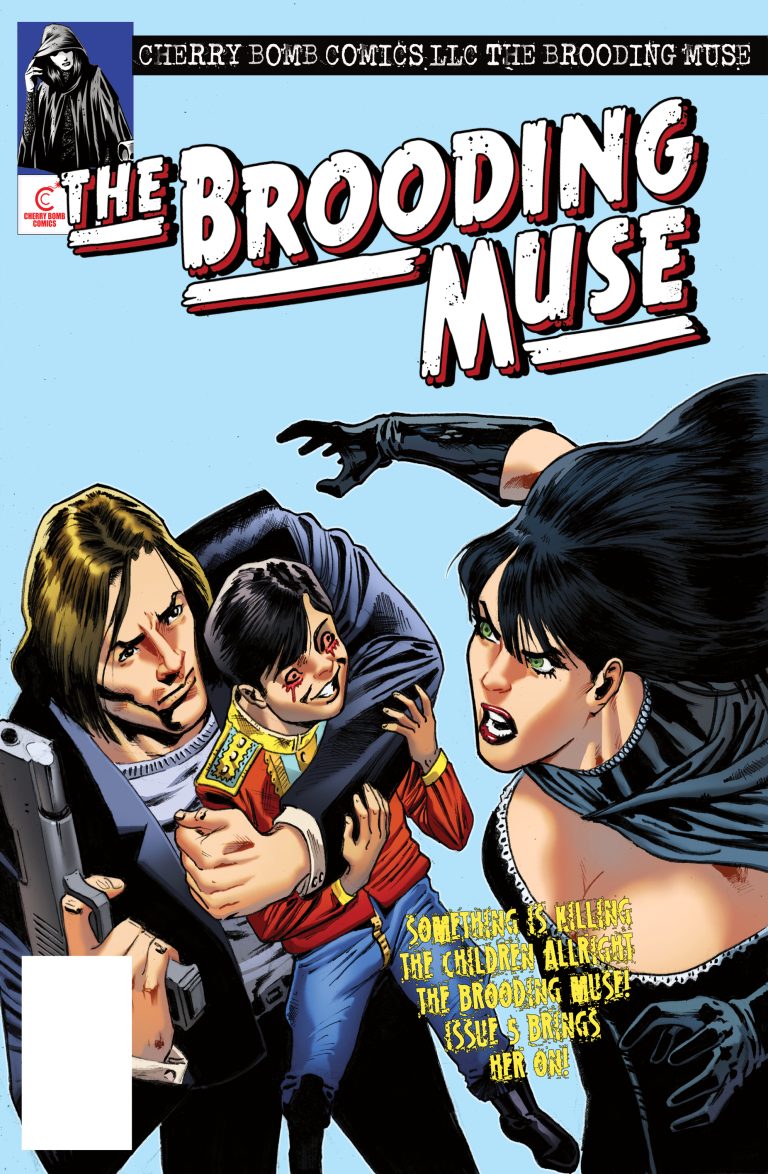 The Brooding Muse Ferociously Returns -
Panel To Panel Mayhem Extreme!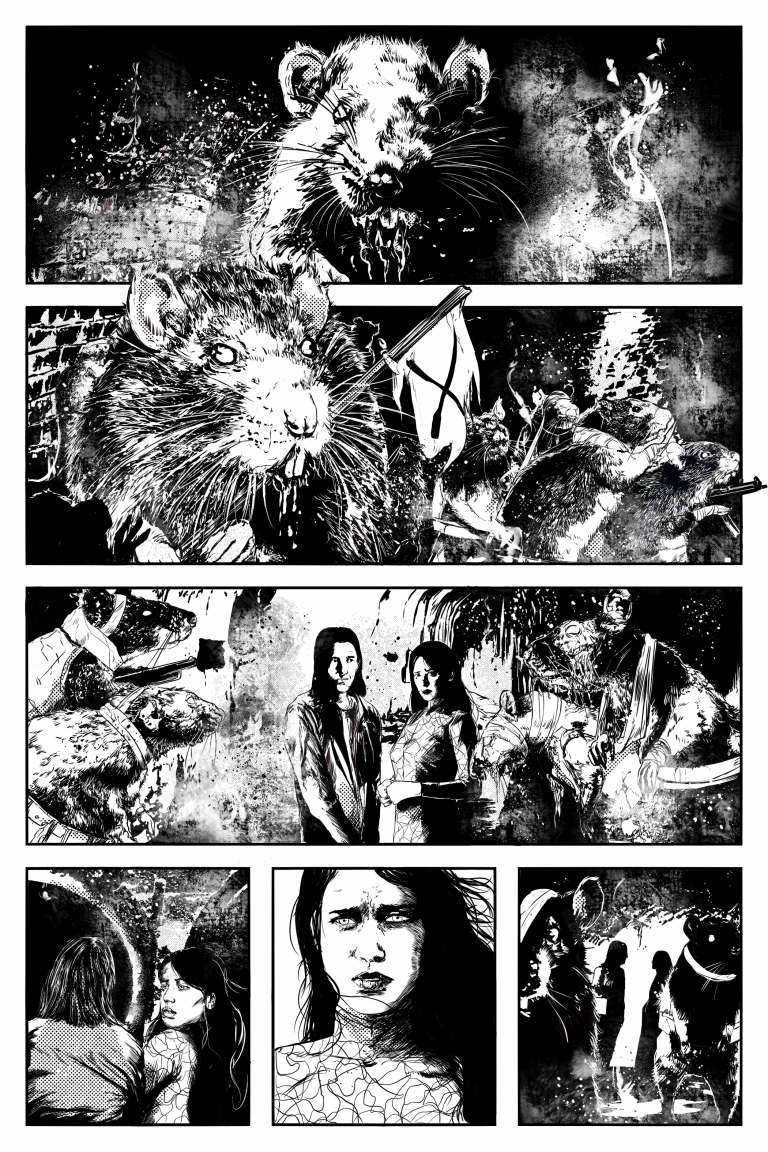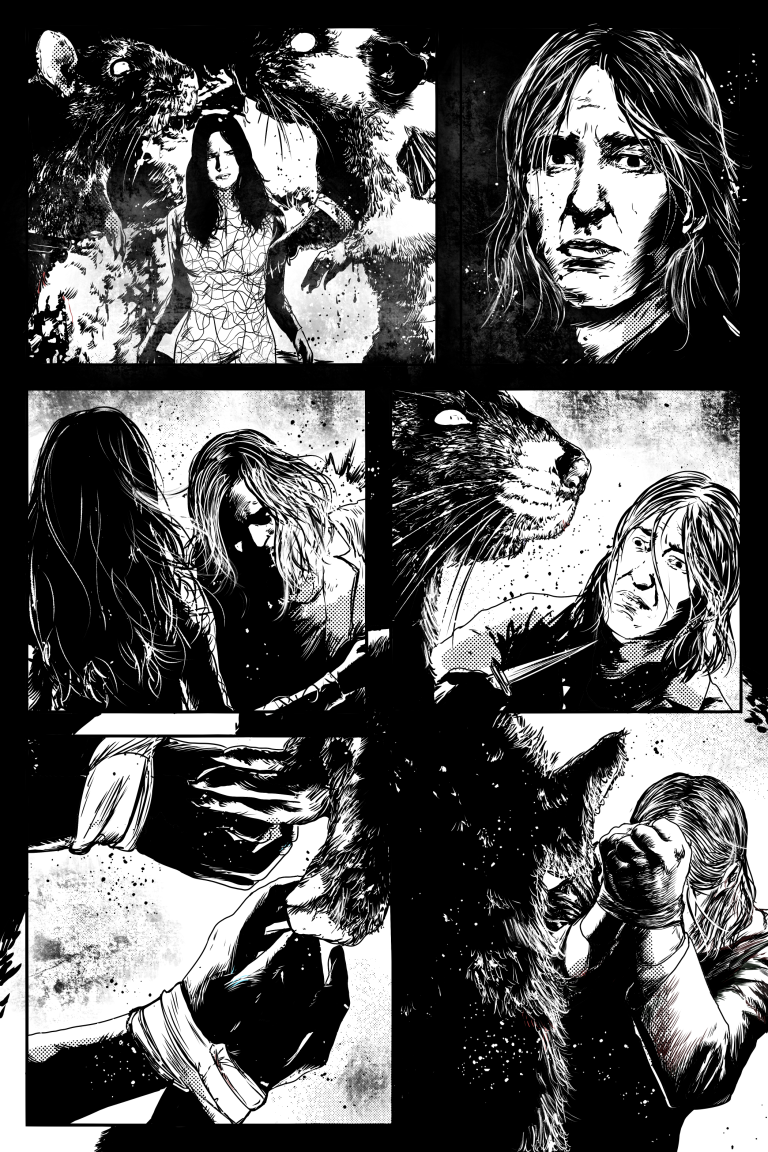 Twenty-Four Page - Comic Book Size
What Happens Between Issue Four And Five Of The Brooding Muse?
Need to get caught up on what's been happening in The Brooding Muse?
Issue Four left off with Kayla and Jason face to face with The Matriarch, find out who this fearsome mother of all un-good things is and what she has in store for Kayla and Jason.
Read Online!